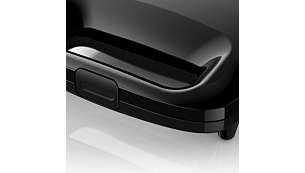 Cool-touch handle
Handle keeps cool for safe use during toasting.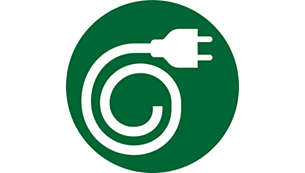 Cord winding facility
Cord winding facility to neatly store the cord.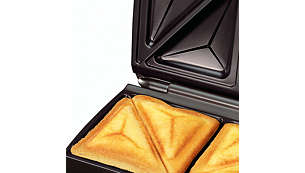 Cut and seal plates seal ingredients/cheese inside the sandwich
Cut and seal plates to ensure the ingredients and cheese are sealed inside the sandwiches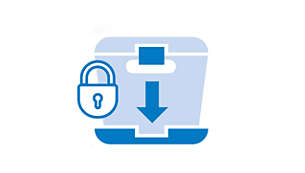 Easy pushdown lock system
Simply push down to securely close and lock the sandwich maker.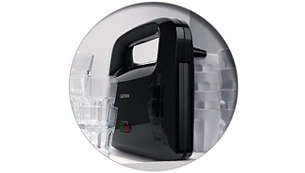 Vertical, compact storage
Space-saving compact storage.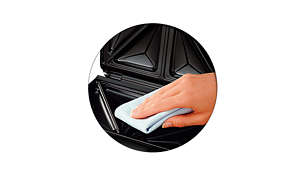 The special non-stick coating makes cleaning easier
The special non-stick coating makes cleaning easier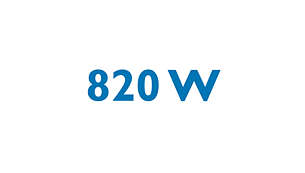 High power for fast heating up
High power to heat up the sandwich maker
Technical Specifications
Design specifications

Dimensions (L x W x H)

231 x 218 x90  mm

Color(s)

Black

General specifications

Non-slip feet

Yes

Cool-touch handle

Yes

Non-stick coated plates

Yes

On/Off switch (for Europe)

Yes

Technical specifications

Power

820  W

Voltage

220-240  V

Cord length

0.8  m